Many of you probably did most of your holiday shopping on Black Friday, but in case you've procrastinated or can't decide what to get your loved ones, Vacation Quest is here to help. If you're trying to find the perfect holiday gift ideas for the travelers in your life, here are some ideas to help you check them off your list.
Travel Comfort
As much as we love travel, we wouldn't classify it as "comfortable." But when there is a need, there is a solution. There are plenty of products out there to make car and plane rides cozier:
Neck pillows
Sleep masks
Wearable blankets
Some of these items may qualify for everyday use, too, so you're giving the gift that keeps on giving.
Power Banks
Using your phone for maps, games or pulling up confirmation emails can put your battery to the test on long trips. And the way we live these days, smartphones can act as our main lifeline. That's why having a portable charger or two – plus a car charger – can offer plenty of security in the event you need your phone for an emergency.
There are so many of them out there, it's hard to say which one is best. Anker has several highly rated affordable power banks on Amazon, and they have many variations to choose from. RAVPower and KMASHI have some quality options as well.
Survival Gear

People who love the outdoors need much more than a charged phone to thrive, which is good for gift givers. You can go big with a full-on kit or go for something a little smaller, such as:
A handy-dandy Lifestraw.
A book with survival tips.
If you are buying for someone who enjoys rock climbing, mountain biking, deep-sea fishing or other specific sports, try to find something that suits those needs.
Entertainment
This is a broad topic and perhaps obvious since we live in the age of entertainment. But if you're stumped on what to get someone, there are a billion options out there:
Books
Tablets
Games
Headphones
Cameras
The list is endless, but you can narrow it down by catering to the person for whom you are buying. For example, if you know they'll be traveling to a specific location, get them a guide book for the area. Kids are all about video games (Nintendo, Playstation). E-readers are fantastic for those still lugging large tomes around (Kindle, Nook). GoPros are great for adventurers.
Luggage
If you're looking to give someone a big-ticket item for the holidays, here you go. I received a Samsonite set for Christmas a couple years ago and it was one of the highlights of my haul (mostly because I didn't have to buy it myself).
Other high quality brands (Tumi, Briggs and Riley) can last for decades depending on how much you travel. If you're not going that big or if they already have luggage, think of smaller storage such as a Dopp kit for toiletries or travel bags for laundry.
A Vacation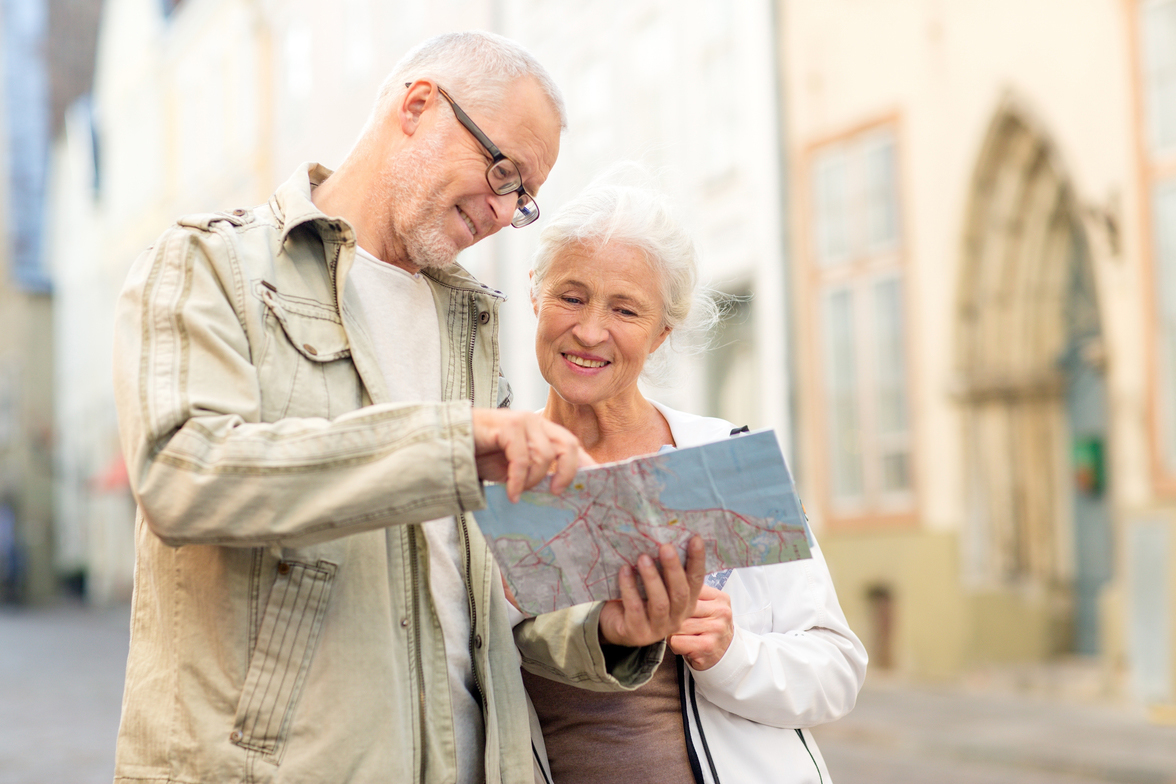 Here's big ticket item No. 2. You have a membership that extends to your immediate family members. Use it! You can't really wrap it or fit it under a tree, but the memories will last longer than almost anything they will open.
Hopefully this list helps you prepare for your next wave of shopping. Just remember to read the reviews, figure out the best option for the person on your list and give them a gift they can't wait to use!
What's on your Christmas list this year? Feel free to let us know in the comments, though you should probably send it to Santa!