First time skier and Vacation Quest member Monica R. recently visited Breckenridge, Colorado, with her husband for a wonderful mountain retreat. Monica provided a lot of great tips for the area, so get inspired to visit the Rocky Mountains as she tell us about her stay at Lodge by The Blue in this week's Member Monday.
Where would you recommend a fellow member to go to…
Eat
For a fine dining experience, Relish, located in the heart of town was just perfect. It is an American menu and we really enjoyed the duck breast and drum that we ordered. A fun place for dinner and drinks was also, Mi Casa Mexican restaurant. They also have a great happy hour with cheap taco specials. For breakfast, you must experience Daylight Donuts! We stopped in there one morning before skiing to get a big breakfast in and took some donuts to go for a snack later. While you are out on the slopes, located at the end of the trails on Peak 8, T-Bar has great food and drinks. It was perfect when we wanted to take a break from skiing.
Shop
Main Street! You can spend a whole day just walking up and down Main Street. They have many different types of shops and restaurants.
Have fun/attractions
Breckenridge is definitely the place to go skiing. The Breckenridge Ski Resort is wonderful, with many different types of trails for first-time skiers to experts. We did the ski school on our first day, which I highly recommend if you haven't skied in a while.
If you're not a big fan of skiing or just want something different to do, we really enjoyed our snowmobile tour through Good Times Adventures. It was about a 15-20 minute drive from the condo. I recommend booking your tours, ski school and lift tickets in advance online.
We also enjoyed:
Snow tubing was our favorite.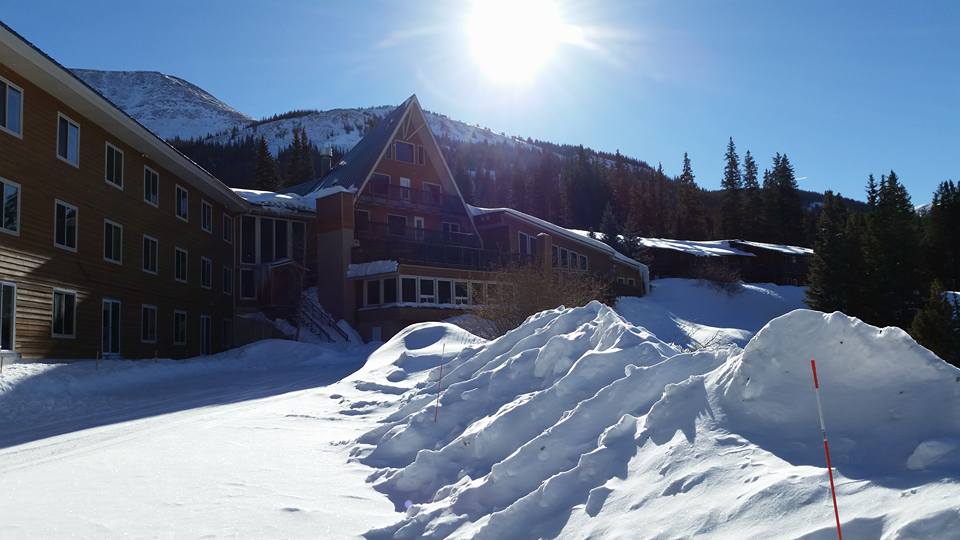 What was your favorite…
Resort/Condo Amenity
Lodge by The Blue was perfect for our trip. It is located about six miles from Main Street, which was perfect to be a little secluded and away from the traffic. The views were wonderful and we really enjoyed the indoor hot tub and pool. The staff was also very friendly and answered any questions we had. The full kitchen in the condo was great because we got to make most of our meals there and save money from eating out every day.
Why did you choose this destination? Were you traveling for a special occasion?
My husband and I have never been skiing before, so we wanted to travel to Colorado, which is known for some of the best skiing. Every year, we try to travel someplace we've never been. This was our choice for 2016.
What was your favorite memory of your vacation?
Learning how to ski with my husband. It was definitely a challenge for me on my first day to learn and having my husband made it an experience we could share. Once we both got the hang of it, it was so much fun and so beautiful to enjoy the mountain!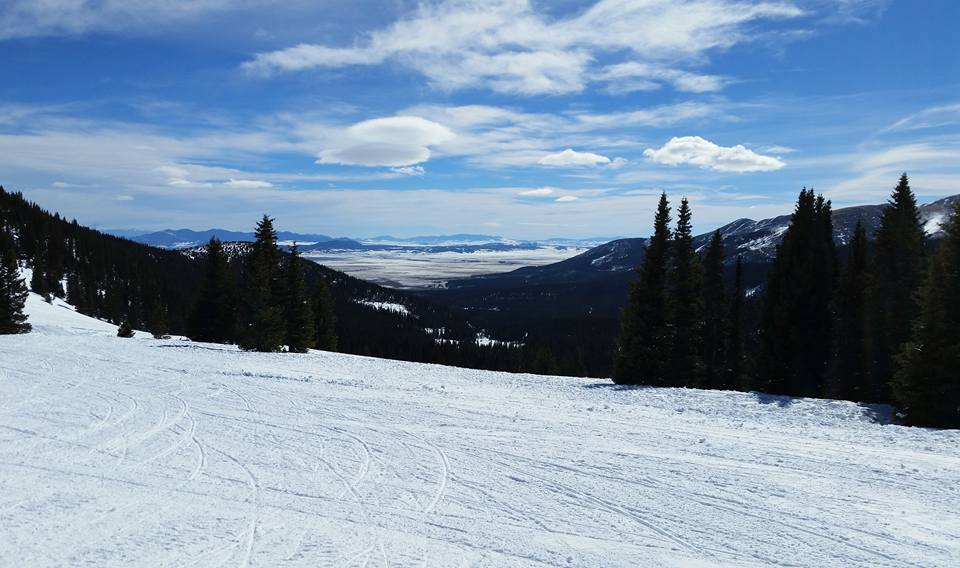 Any tips for a traveler to this resort or destination? Anything you think they should bring?
I definitely recommend packing three layers of clothing for skiing. We found deals on ski clothing by looking at places such as Academy Sports + Outdoors during the off season.
Also, depending on where you are from, be prepared for possible altitude sickness. We are from New Orleans (below sea-level), so getting used to the altitude was an adjustment for us. I would suggest getting a doctor to prescribe some medicine before you go and drink lots of water while you are there.
About you
How long have you been a Vacation Quest member?
We have been members for a year now. We purchased the membership right before we got married, so we could make travel possible every year. My husband and I really want to make Italy happen soon, so we figured having Vacation Quest was the perfect way to make our dream trip to Italy happen.
How many trips have you taken using your membership?
This was our first one!
Why do you think traveling is important?
Travel is very important and brings new experiences to your life. It gives you something to always look forward to and fun for your family. I think it is essential to take a break from the everyday 9-5 and go away to somewhere you haven't been. Life is too short! "Travel is the only thing you buy that makes you richer."
Photos courtesy of member Monica R.