Vacation Quest members take thousands of trips per year, but where do they go? Which places are more popular than others? Well, we wanted to share some of the numbers to give you an idea!
From Florida to Myrtle Beach to California, check out the infographic below to see the top traveled destinations for Vacation Quest members in 2016.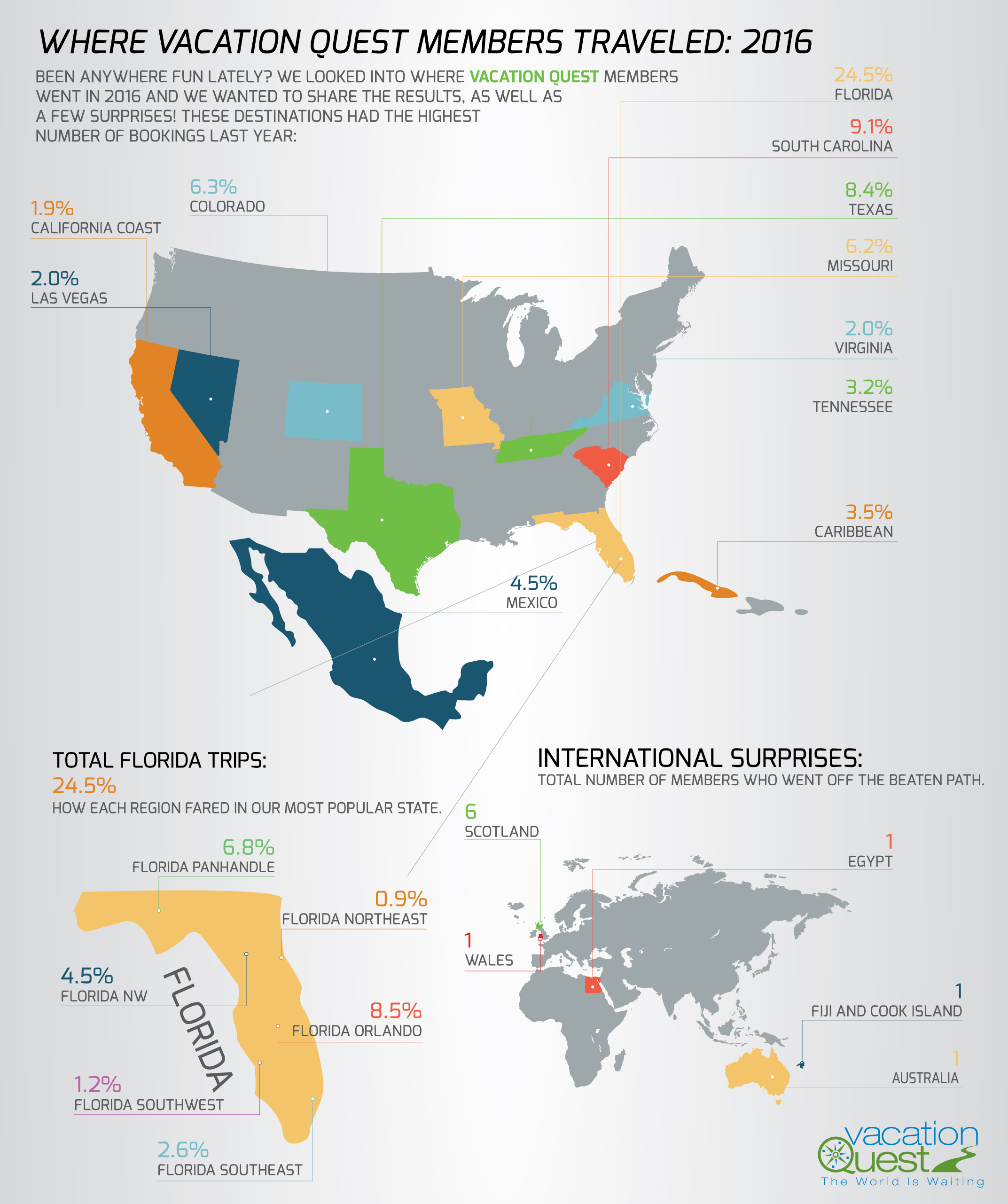 Anything stick out to you? Let us know in the comments below!