As a Vacation Quest's member, you can use Soraya's Creative Interior Design to help you decorate! These design professionals will help you pick the perfect furniture or accents pieces to add to your home.
At no additional cost, you can have a professional interior designer help you make home furnishing purchases based on your specific needs. The designer will use the information you provide to find the perfect pieces for attractive prices from a reputable manufacturer.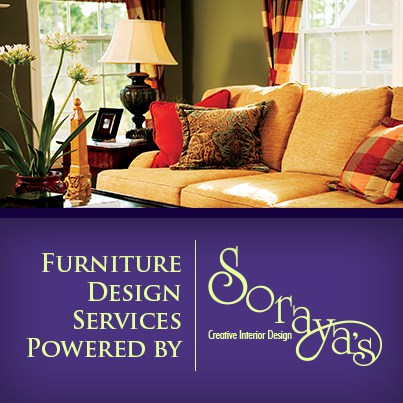 Plus, if you need help redesigning your home, you can use Soraya's Residential Design Services! These services are an additional cost, but travel club members will get reduced hourly fees for a professional interior decorator.
Take advantage of this exclusive membership perk by checking out Soraya's list of preferred brands.
To get a quote, call Soraya's Creative Design toll-free at (800) 879-7779 or submit an offline quote. A team member will get back to you with a competitive price and purchasing details.