Though Lana O. doesn't have a Vacation Quest membership of her own, she's using her daughter's membership like a pro! Her most recent trip, to the Villas of Hatteras Landing in Hatteras, North Carolina, had so many amazing moments. We's so glad she chose to share her experience with us in this week's Member Monday.

Where would you recommend a fellow member to go to…
Eat:
Waterman's Bar & Grill. We had mahi-mahi sandwiches on a covered porch watching kite surfers on the water.
The food was great in every local restaurant we tried. Never had a bad meal. The best breakfast is definitely Sonny's at Hatteras.
Shop:
Wing's had the best prices but Hatteras Village Shops had better quality with good sale prices. We had a short cut through the pool area for a quick walk to the shops.
Have fun/attractions:
So many things to do. We did something new every day. Our favorite was a four-hour boat tour with Captain Tami Gray of Family Water Adventures in an almost flat bottom boat that could motor in very shallow water. She took us to three sandbar islands to collect shells, dig for clams (we found 80) and first-time fishing in the sea. It was calmer and warmer on the south side.
This trip was reasonably priced for up to six people in a party. This was the best part of our trip. We had so much fun!
What was your favorite…
Resort/Condo Amenity:
This property was so nice! Everything you might need was provided.
The Villas of Hatteras Landing have a beautiful pool area. The condo was neat and clean, which is the top priority for me, with a king-size bed and pull-out sofa.
The kitchen allowed us to steam our clams and eat breakfast most mornings. So nice to have breakfast at your own pace while everyone gets ready for the day.
Plus it is just across the street from the ocean! Best location ever.
Place to go in the destination: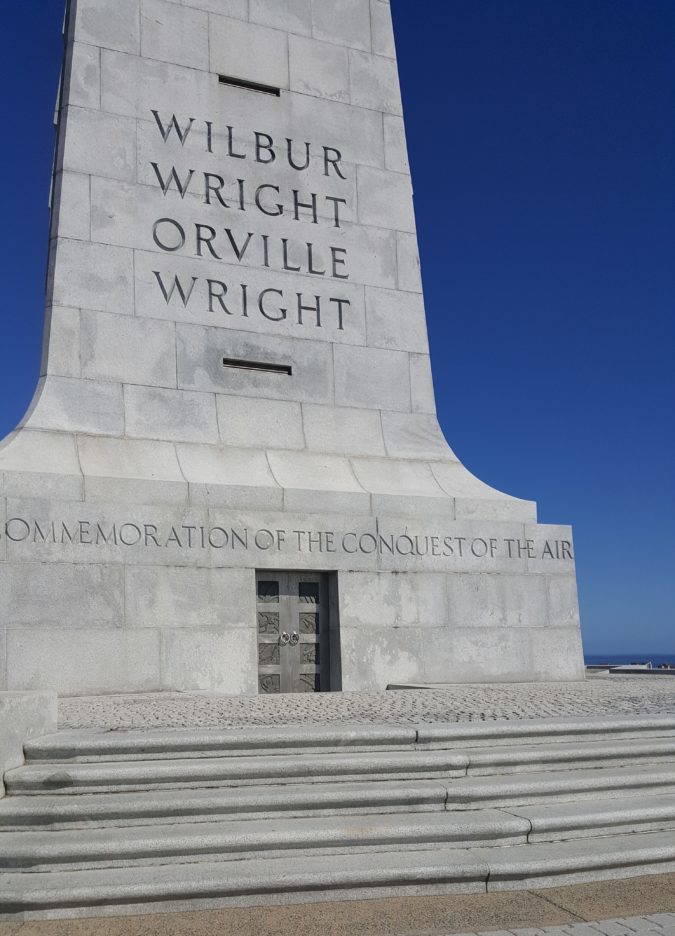 We went as far north of Hatteras as Duck, NC, on Hwy 12 and as far south as taking the ferry (one hour each way – free) to Ocracoke Island. We visited lighthouses at Currituck Beach, Bodie Island, Cape Hatteras (my favorite) and Ocracoke plus a replica of Roanoke Marshes Lighthouse.
The Wright Brothers National Memorial was an amazing historical location.
The Lost Colony (way more interesting than I expected). It was offseason for The Lost Colony play, but I would love to see it.
We went to the Elizabethan Gardens, which were lovely but would be even better in the spring.
We wish we had more time in the northern towns of Duck and Corrolla. We only spent about four hours on Roanoke Island and could have spent longer.
Why did you choose this destination? Were you traveling for a special occasion?
This was a long-anticipated summer vacation that got pushed to October. But the weather was perfect and the Outer Banks were not crowded, which allowed us to cover more ground in a day. Attractions were never busy.
Highway 12 has varying speed limits and I'm guessing it could get backed up in heavy traffic. We were flexible about the destination but wanted mid to northeast beach.
I brought my adult daughter and another retired lady who is a long-time friend.
What was your favorite memory of your vacation?
All of the lighthouses. Each one was different and provided beautiful and interesting attractions. Great for photos!
The boat trip gave us lots of stories to share.
Riding horses on the beach fulfilled one bucket list item for my daughter.
Any tips for a traveler going to this resort or destination? Anything you think they should bring?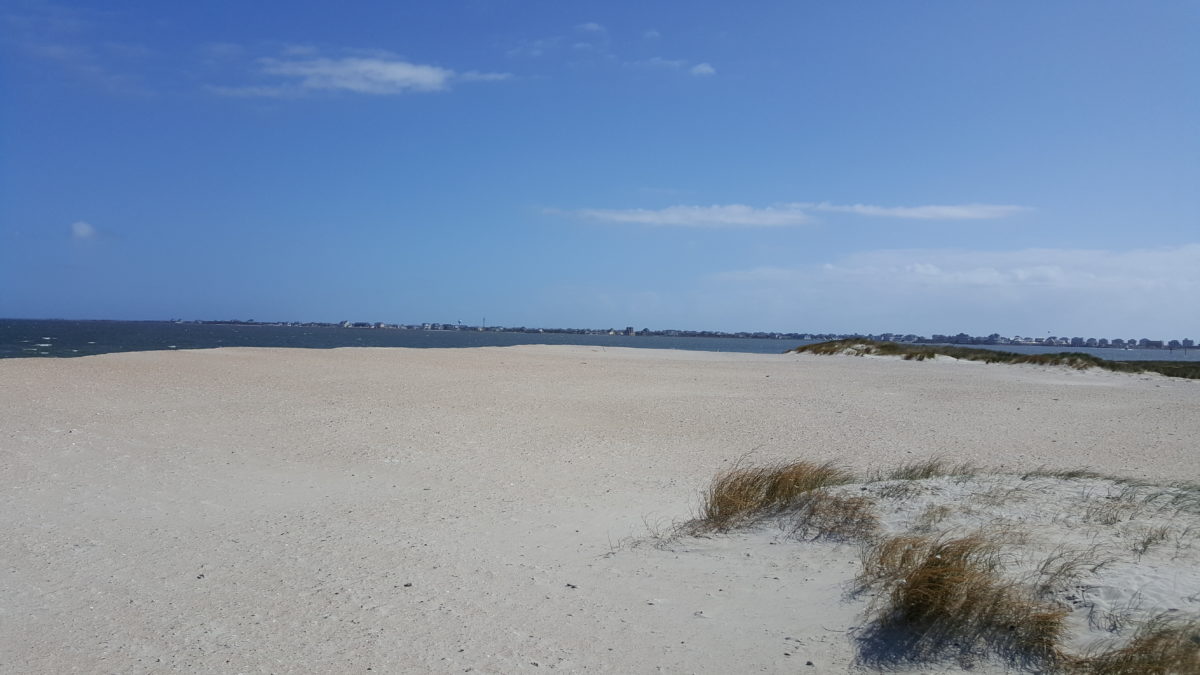 We bought some cheap beach chairs so we could sit on the beach more comfortably. They were a good investment and we left them in the condo.
I think offseason is the best time to go.
We flew into Norfolk, Virginia, and drove a rental car, so we stopped for provisions we couldn't easily take on plane. That saved us from looking for items once we were on the island. But almost everything you need is available within a few miles of the resort.
About you
How long have you been a Vacation Quest member?
This is my other adult daughter's membership. She joined about 10 years ago.
How many trips have you taken using your membership?
Besides Hatteras Island, I used the membership to go to Biloxi, Mississippi, and I am going to Galveston, Texas, in November. My daughter is still working and I'm retired, so I'm getting more benefit than she is right now.
Why do you think traveling is important?
We travel to relax and to see new places just for the experience. This is the first time in my life that I don't have to schedule around work, plus my children are grown.
Photos courtesy of Lana O.