Vacation Quest member Mary C.'s recent stay at the Sunrise Beach Resort in Panama City, Florida, was as you'd expect: sunny, beautiful and refreshing. She was kind enough to share her top spots with us in this week's Member Monday.
Where would you recommend a fellow member to go to…
Eat:
Pineapple Willy's
Dirty Dick's
Rosemary Beach

Shop:
Pier Park.
Have fun/attractions:
The pier and the beach. It's a simple life with no obligations.
What was your favorite…
Resort/Condo Amenity:
The beach, pool and fitness center.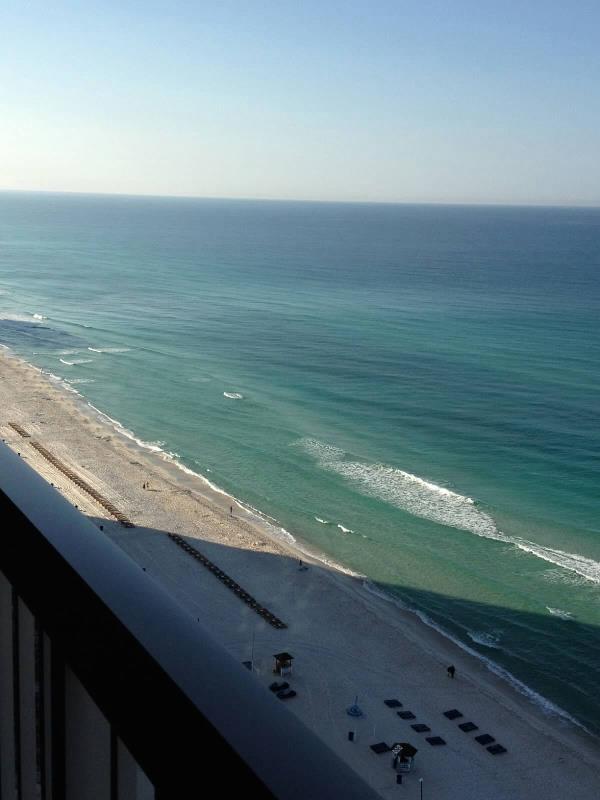 Place to go in the destination:
We loved exploring the little towns north of Panama City Beach. Pier Park, one mile west of the resort, has great shopping, restaurants and more.
Why did you choose this destination? Were you traveling for a special occasion?
It was recommended by Vacation Quest as a top property down there. It did not disappoint us.
What was your favorite memory of your vacation?
Staying right on the gulf, beautiful weather with great friends.
Any tips for a traveler going to this resort or destination?
We really enjoyed this resort. Though the immediate area doesn't have much to offer, it is a short and easy drive to other areas. The resort itself is worth the stay. The area is relatively quiet, with several restaurants within walking distance. The drive west to Rosemary Beach and Seaside is worth it. Quaint towns, all with a different feel, have great restaurants and shopping.
It's an awesome place. No complaints.
About you

How long have you been a Vacation Quest member?
Since 2002.
Why did you join the club?
Way better to own "time" than a "share" at a property. Love the concept!
How many trips have you taken using your membership?
Twelve.
Why do you think traveling is important?
To see the world, whether to relax or tour.
Photos courtesy of resort.